Fundamentals of music, taught by our full-time faculty.
The school offers a variety of basic music education programs necessary for the free playing of music. Among them, we offered hands-on lessons in the most important ones, namely, music dictionaries and solfège.

The day began with music notation.

We sent a 30-minute lesson focusing on intervals and scales, which are the greatest foundation for learning music notation.

While it is important to learn by writing, we aim for an essential understanding of music by using our bodies to learn by playing the piano or saying it out loud.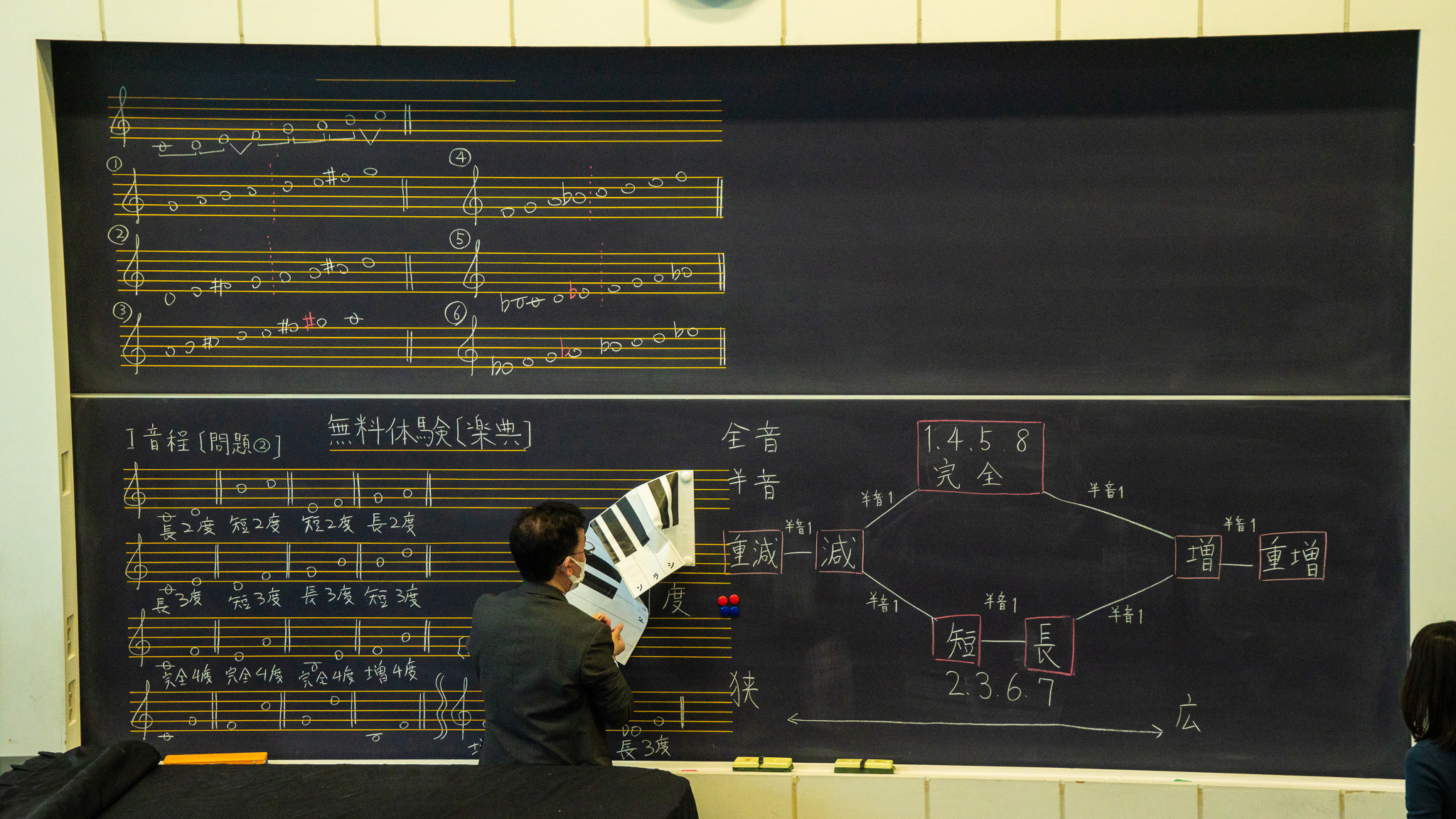 What follows is listening.

Listening to sounds and writing them on staff paper.

If you have not had any training in this field since childhood, you may feel a little out of touch with this field. The 30-minute class gave the students the confidence to say, "I can do it, too.

In aural music, as in musical studies, the students' proficiency is enhanced by singing songs and clapping their hands to unite their bodies with the music.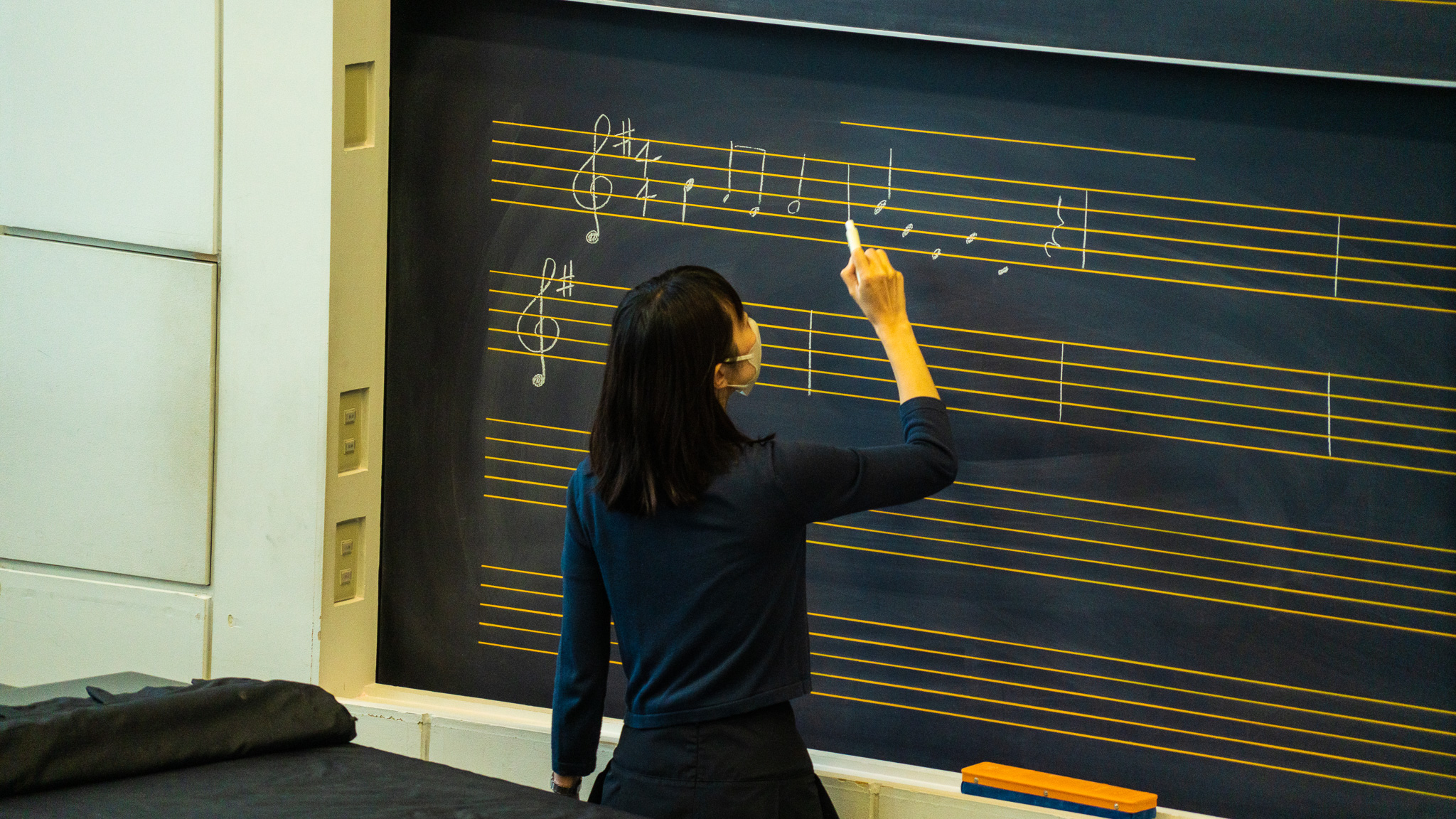 Parents' Struggles
I want to apply to a music high school!" Many parents, upon hearing their child's desire to apply to a music high school, wonder, "How should I prepare for higher education? or "What kind of job will I be able to get in the future? What kind of job can I get in the future? We hope that by clearing away some of the fog in the minds of such parents, we can unite families and help them pursue a career in music.

As a side note, our school holds various school guidance sessions and information sessions at various times and places. Please refer to the "Entrance Exams" page for the schedule of these events.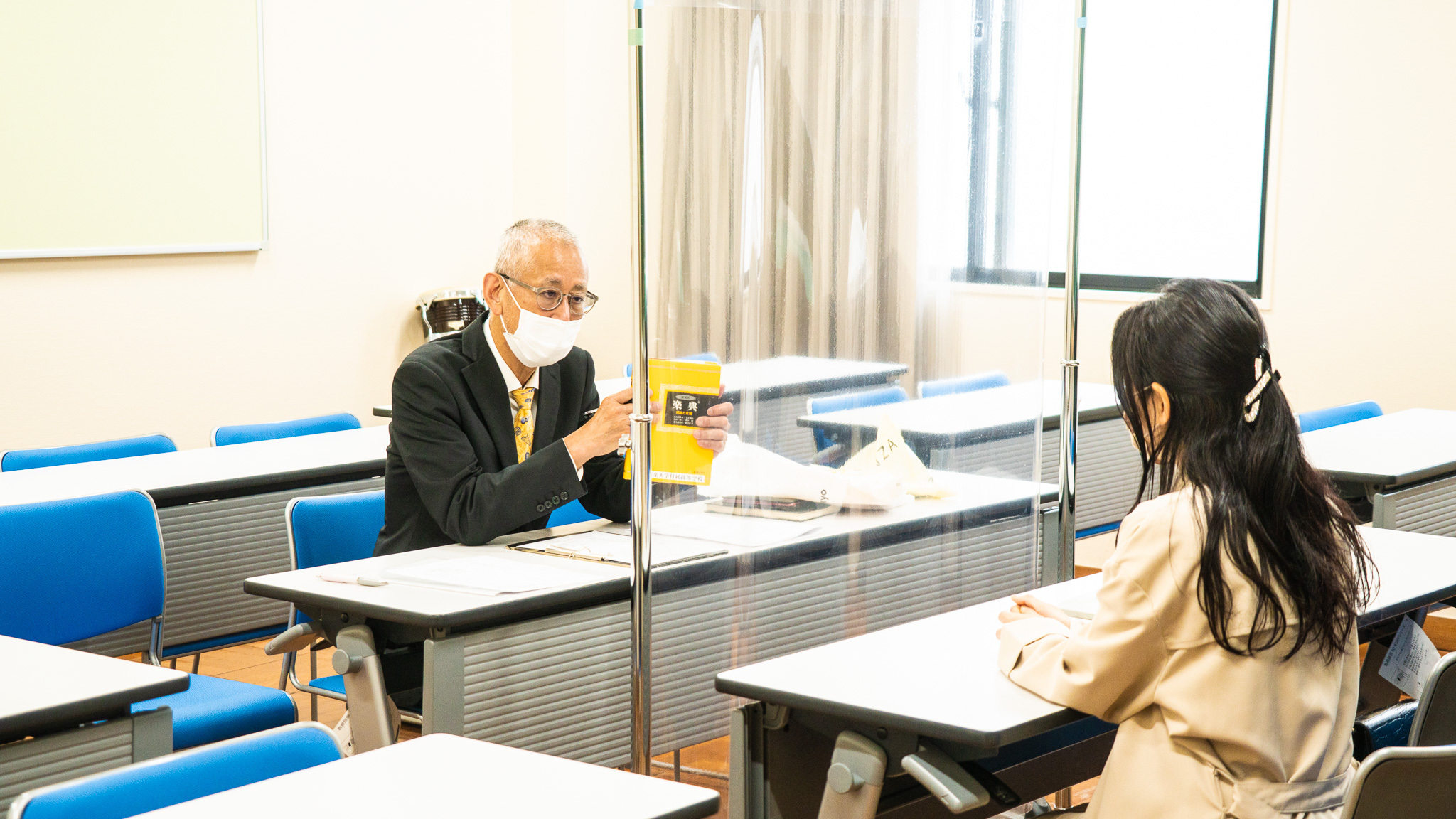 The event concludes with a mini-concert by the school's students
After the students have had an extraordinary experience in the trial class and the parents have had an extraordinary experience in the college counseling session, our students will bring healing through music to those who have grown tired.

First up was Ms. Hikari Tomizawa, a student in the 3rd grade Piano Performer Course. The program was Nocturne No. 18, op. 62-2 by F. Chopin, which was published at the end of Chopin's life. It is a very attractive piece with a proficient compositional technique and a melody overflowing with affection, and it will deeply penetrate the hearts of listeners.

After the performance, there will be an interview corner where students will introduce their life at Tokyo College of Music High School in their own voices.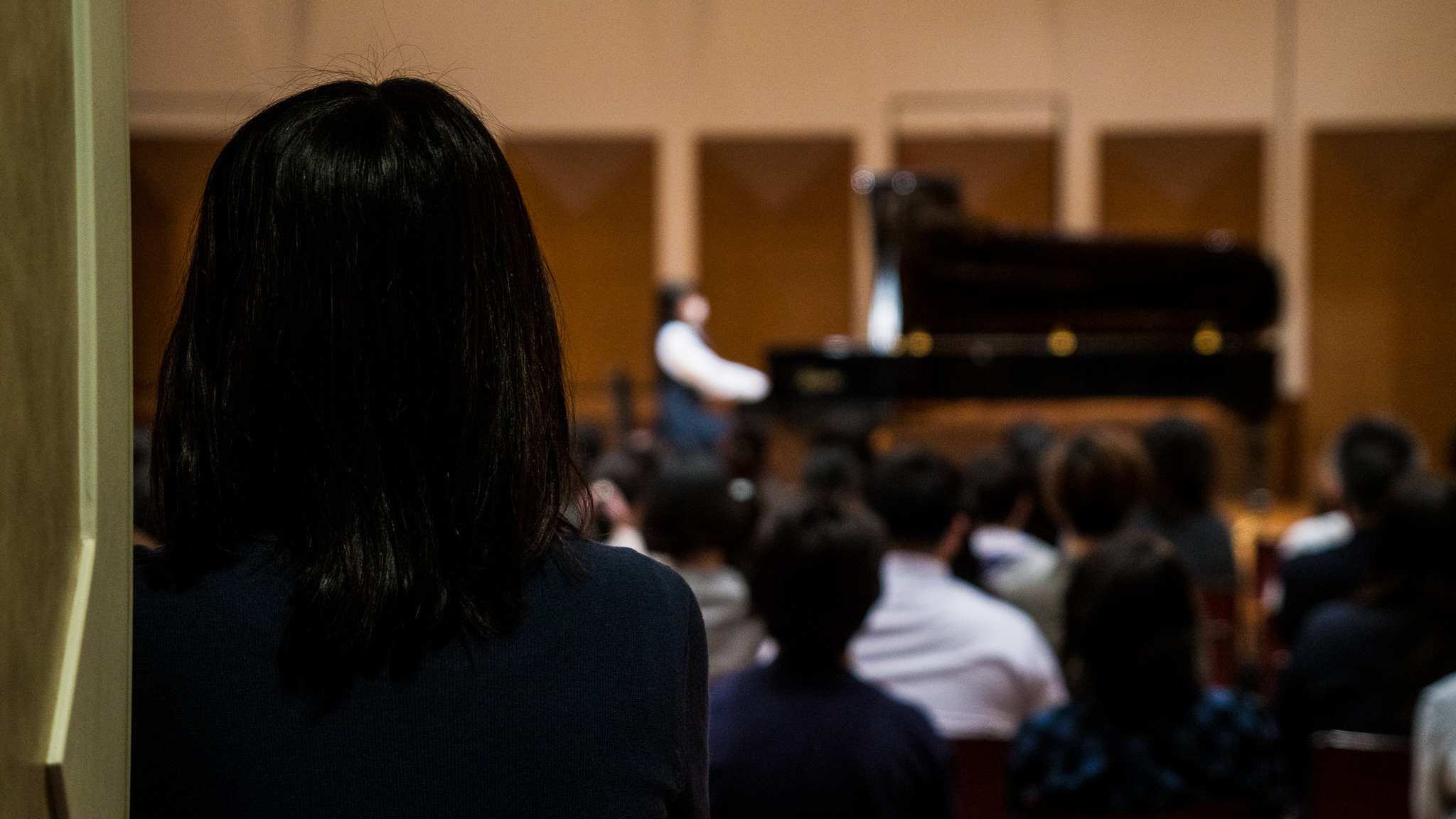 They were followed by Mitsuki Nakajima, a student in the third grade violin course, and Sachi Akutsu, a student in the third grade piano player course, who served as accompanist. The program was the third movement from the Violin Concerto in E minor, op. 64, by F. Mendelssohn. It is a well-known masterpiece and is called one of the three great violin concertos. The last movement was very spectacular, and the ending was a fitting conclusion to today's program.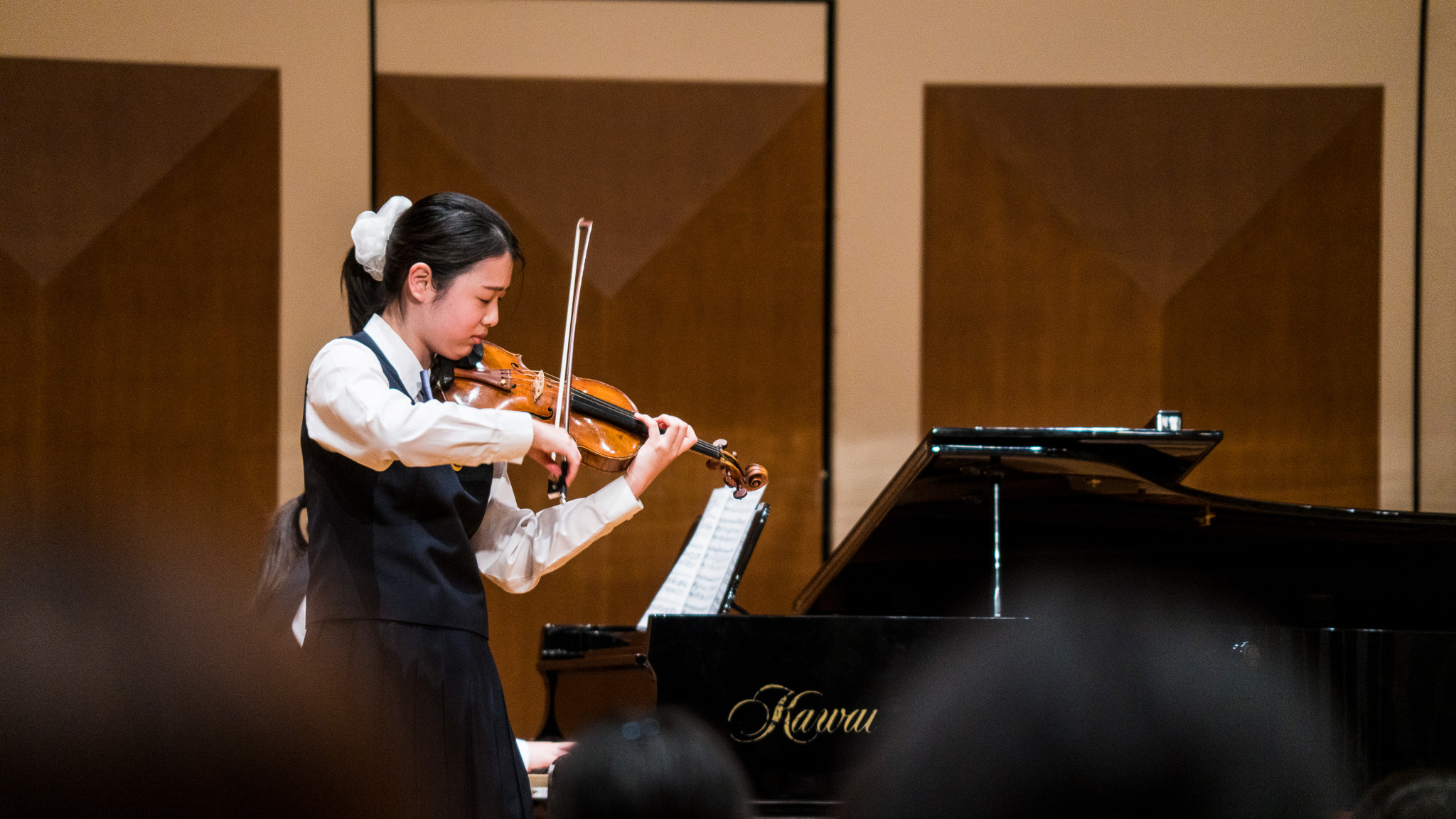 Conclusion
So, we have reviewed the 2022 Spring Free Trial Session, which ended with a great response. The next free trial for the Fall 2022 term is scheduled for Saturday, September 24, 2022. More details will be posted on this website as they become available, so please stay tuned.

Now that you've read this article, you're tempted to open the doors to music! You want to open the door to music after hearing from today's students!

Let's open the doors of music together!