Our Features
We are an educational institution that fosters creative individuals,
who are able to build their future through music, collaborating
with the outside world in an ever changing society.
Our

Vision
Unleash your individuality and
live creatively with music as your main axis.
Our

Mission
In a society undergoing change, we nurture creative individuals who can intuitively portray life through music, collaborating with diverse fields, by being themselves and respecting discipline and civility.
Bring out individuality and musicality

To make them aware of their individuality and elicit a mindset that naturally becomes music instead of doing music. Prepare them to implement their inherent individuality into society.

Cultivate a mindset that respects discipline and civility

To cultivate a mindset that spontaneously values beautiful behavior that comes from a sense of beauty, rather than discipline based on rules and restraints. Respect the discipline and civility that comes naturally from releasing one's own aesthetic impulses.

Cultivate the ability to intuitively envision life

Through repeated logical thought, sublimate it to intuition. By developing intuition, we cultivate the ability to respond flexibly with spontaneity in a society undergoing change, and to realize what we want to do with our own strength.
Our

Value
Let's fail in a positive way

Instead of fearing failure, cultivate a mindset of trying something, failing, looking back at why it didn't work, and trying to learn from it. By proactively providing an environment in which people can fail, we can repeatedly learn from small failures and experience small successes, leading to confidence in the individual or group's ability to create.

Resonate with diversity

Meet various communities inside and outside of high school and learn to co-create by embracing different values. Cultivate empathy through collaboration and create a trustworthy network of mutual learning, respect, and support.

Be sensitive to trends

Cultivate the mindset to constantly learn about and accept changes in the outside world, to encounter one's previously unrecognized potential through continuous change, and to create value that has never existed before. Create opportunities for unexpected creativity through the resonance between musical ambition and the real world.

Let's gain insight into ourselves

Analyze yourself to recognize where you stand and learn to understand and protect your health. Acquire the self-production and improvisation skills necessary as an athlete.

Train your aesthetic impulses

Acquire the ability to generate quality questions by cultivating a love of beautiful things and beautiful gestures, and to implement one's own creativity into society by connecting art and design.
Freedom of
Expression
We believe that every student is an artist and a musician,
and we have pursued the education necessary for students to freely express their individuality.
Understanding
Western music
Music Theory and Solfege are two of the subjects necessary to understand Western music. By studying them, you will acquire the skills necessary to become an independent musician. Students will not only develop basic music reading skills, but also acquire the ability to read the structure and forms of the piece from the score. Our goal is for students to gain a deeper understanding of musical works, and to become more expressive musicians by grasping the intentions of composers in their own performances.
Further studies
By experiencing a wide range of subjects outside of music, including design and technology, you will develop a rich sensibility that will enable you to play an active role in a variety of societies. We invite renowned performers, artists, businessmen, and other experts from a variety of fields as guest lecturers and performers.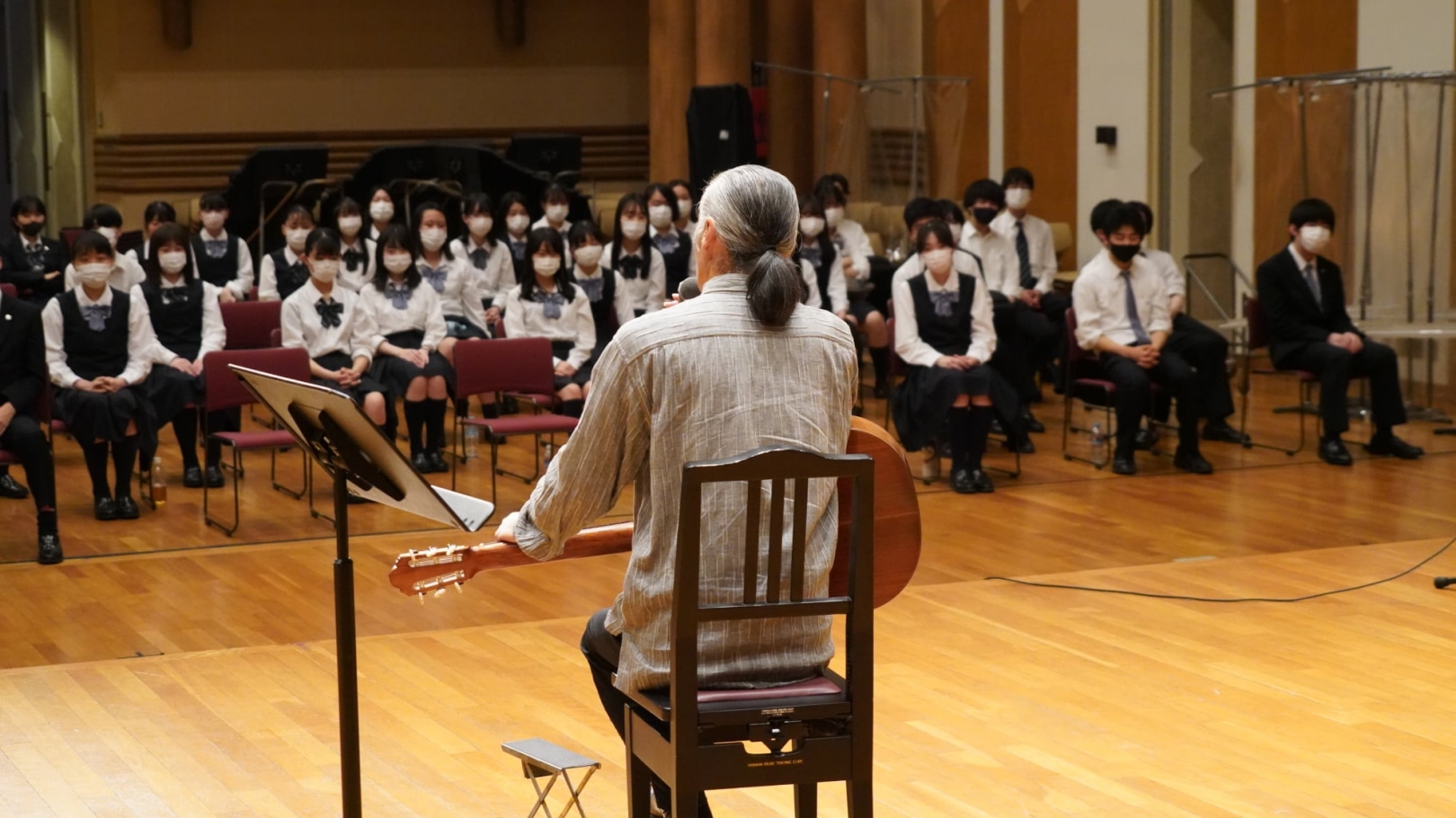 Composer,
Performer,
Producer,
etc.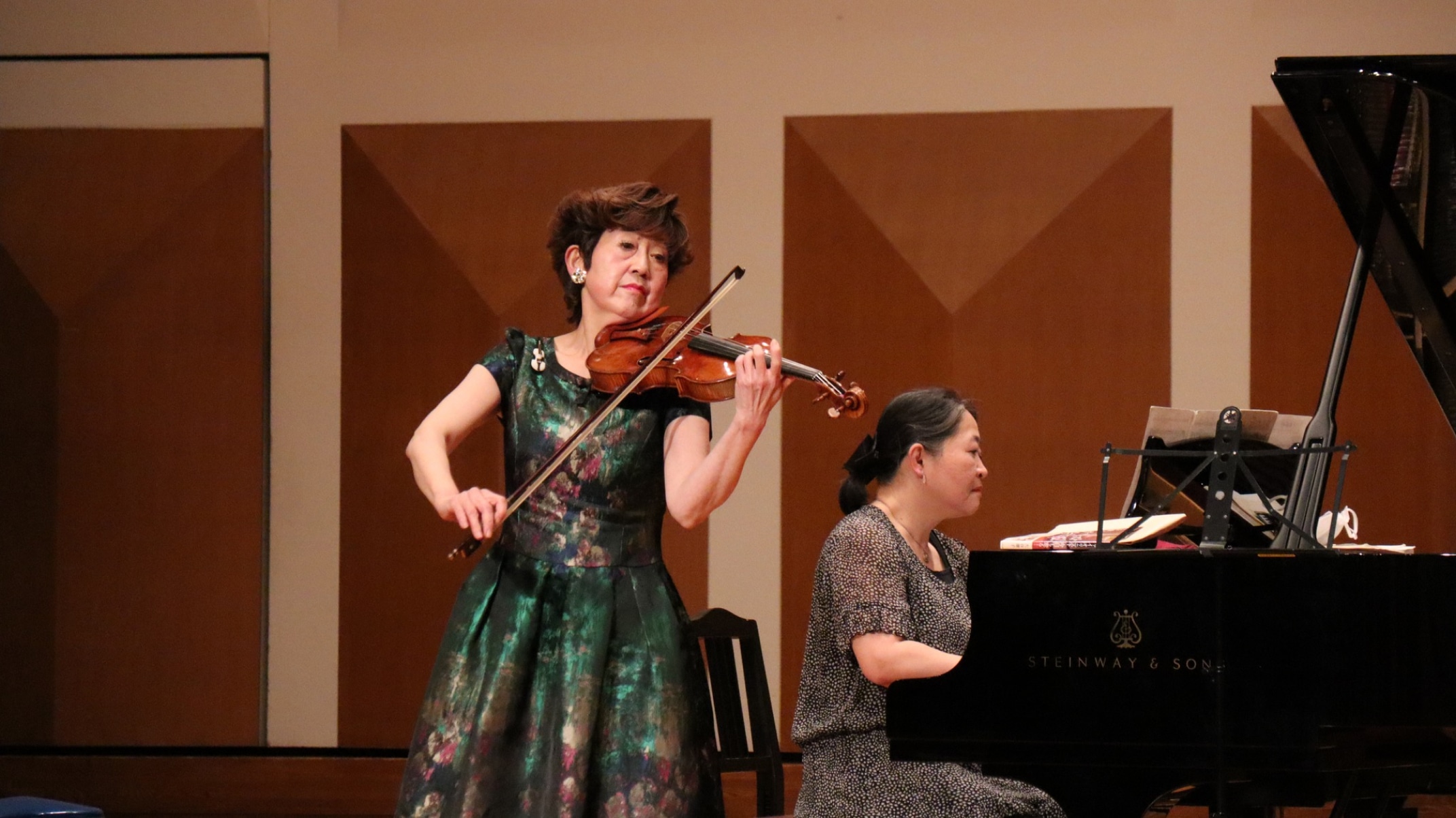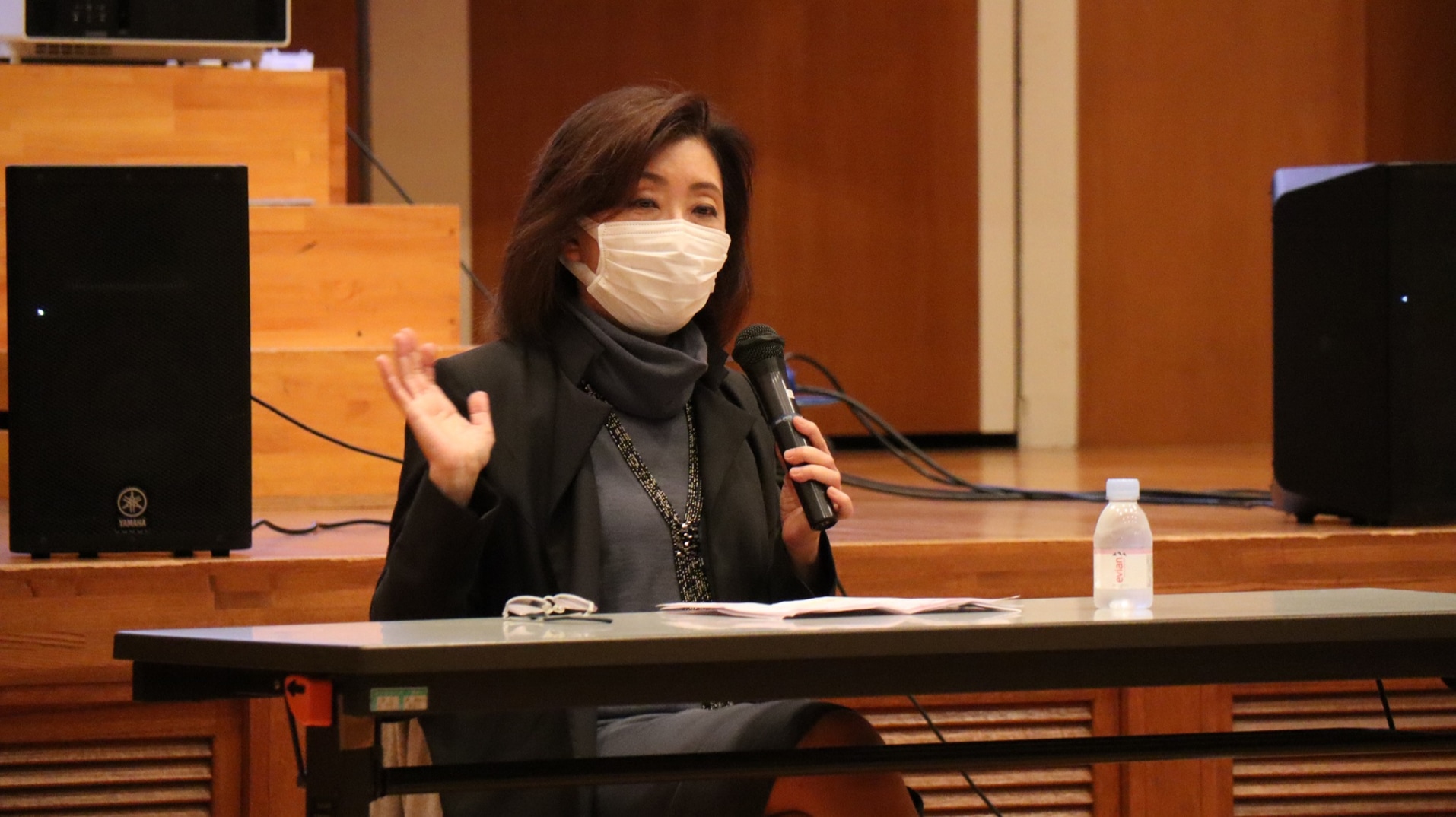 Composer,
Performer,
Producer,
etc.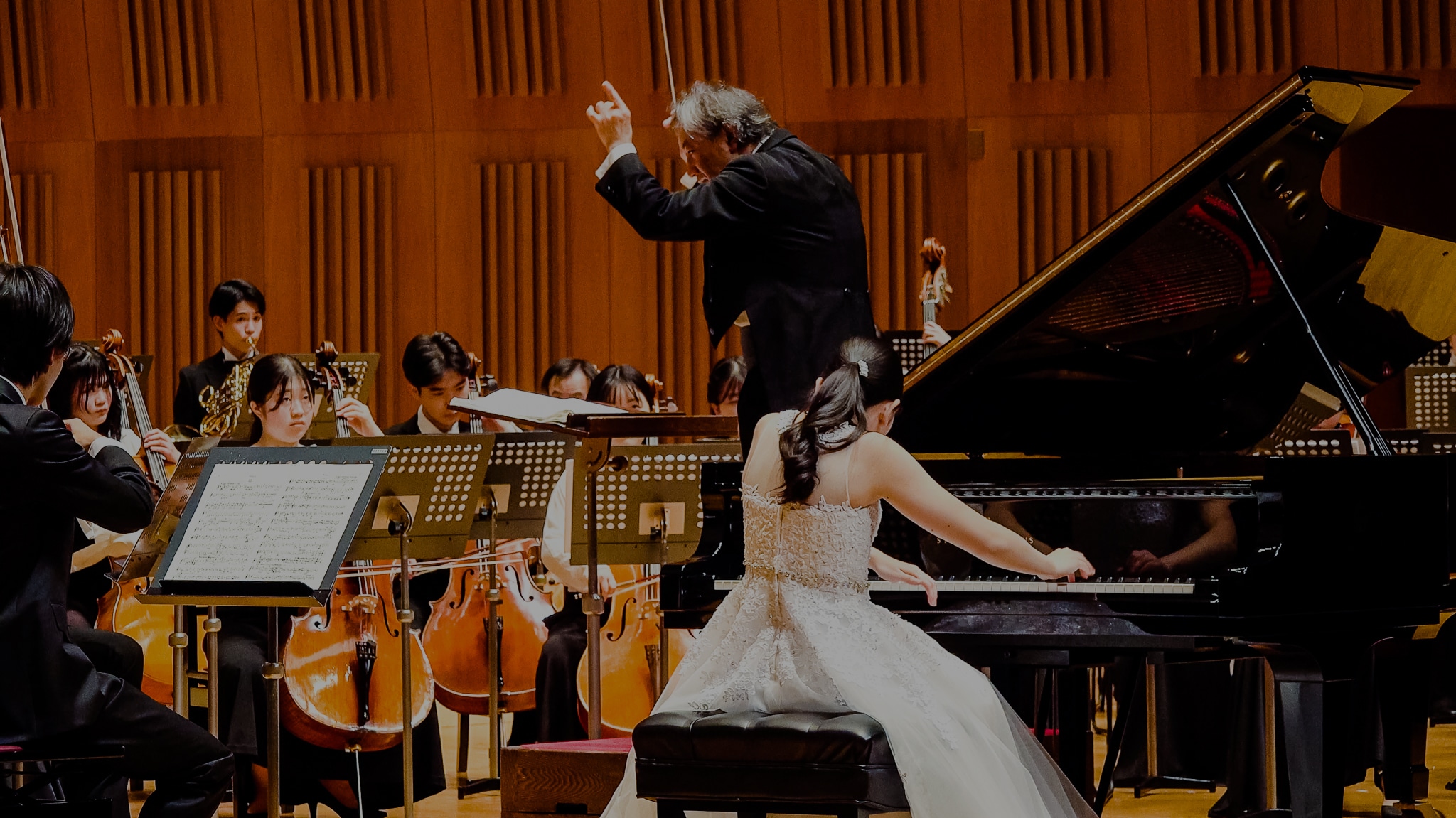 Musical Collaboration
Musicians of the same age who share the same aspirations can get together to engage in friendly competition, with support by professional instructors. This is a strength that only our high school can offer. We provide detailed instruction in various ensemble classes. In addition, there are ensemble classes in which beginners can learn new instruments. This is a great way to broaden your learning by being exposed to other instruments.
Real World
Experience
Using the knowledge, awareness, techniques, and skills gained in each class, we are active in the real world. We hold a variety of concerts at numerous venues, including choral, solo, piano ensemble, chamber music, opera, wind band, and orchestra, as well as host a variety of student-led events.
Spend time
with your peers of the same age.
Use the knowledge, awareness, techniques and skills gained in each class in the real world. The school organizes various concerts such as chorus, solo, chamber music, opera, brass band, and orchestra, as well as various student-led events.
8:00
It's time to start the day.
Many students come before regular classes to practice their own instruments.
8:40
The first class is about to start.
Students will study a variety of subjects, including English as well as an additional language,
in preparation for careers in science, public service, and the professional world.
10:15
The second period begins.
Solfege and Music Theory have 4-5 leveled classes.
11:40
Lunch time.
We eat freshly cooked nutritious school lunches in the cafeteria.
12:40
The third period starts.
There are classes to enhance your own creativity
and improve your physical strength necessary for a performer.
14:30
There are classes for different majors such as choir, brass band, orchestra, and more.
Lessons, private practice, and other opportunities for in-depth learning are tailored to the characteristics of each student.
Annual Events
Apr.

Entrance ceremony
Orientation
Periodic health checkup

May.

Founders' Day

Jun.

Fellowship Concert
Chamber Music Concert

Jul.

Spring semester academic examinations
Spring Semester Practical Examination

Aug.

Summer vacation

Sep.

Outdoor Classroom
Athletic festival

Oct.

Opera recital

Nov.

Cultural Festival (Otowa Festival)
Recommended Concert
Charity Concert

Dec.

Winter Vacation

Jan.

Fall semester departmental examinations
Entrance examination for recommendation
Fall Semester Practical Examination
Graduation Practical Examination

Feb.

General Entrance Examination

Mar.

Graduation Concert
Graduation Ceremony
Graduation Ceremony
Spring Break